finding buyers
In the past 12 months, 51% listings sold in 7 days or less.
marketing listings
In 2021, 98.9% of KBT listings sold within 21 days.
working for sellers
KBT list-to-sold price ratio for the last 12 months is 99.6.
Meet the "K" and "B" of the KBT Realty Team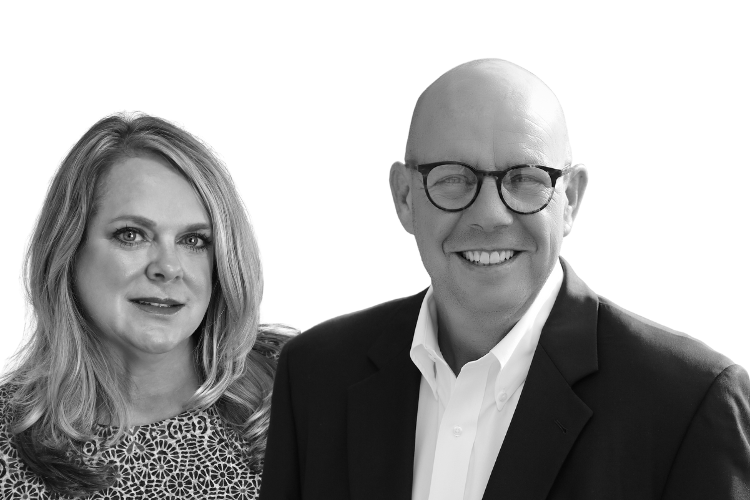 Becky Brown, Broker/Realtor®
Designations: SRES, CSP, ASR
A Wilmington native, Becky has been a full time Real Estate Agent since 1995. One of the partners of KBT Realty Group, Becky was formerly a partner in a Coldwell Banker office.
Becky brings her strong connections with professionals in the following fields: Mortgage, Attorney, Home Inspectors and Insurance to every listing, which helps sellers find and motivate the perfect buyer.
She specializes in listings in the three county area of New Hanover, Brunswick and Pender, with a focus on northern New Hanover County and the growing, dynamic "28411" area.
Meet Becky Brown as she talks about the mission of KBT, her local expertise, and love of her hometown Wilmington, North Carolina.
Kirk Pugh, Broker/Realtor®
Top Producer 2009 – 2020
Kirk is a 25-year hospitality executive turned real estate investor and general broker, who has immersed himself in all aspects of the real estate market in Coastal North Carolina for more than a decade.
He promises his service-minded philosophy to all his clients, whether they are selling Luxury Estate, Intracoastal Homes, Sound Front Homes, Ocean Front Homes, Gated Community Homes, or Golf Community Real Estate.

Kirk is a member of KW Luxury Wilmington, an exclusive group of real estate consultants who strive to raise the bar for service in the upper-tier home market, serving both sellers and buyers.
Meet Kirk Pugh as he talks about KBT, Keller Williams, and creating abundance.
About KBT Realty Group
KBT Realty Group – Kirk, Becky, and team – is ready to help you sell your home in Wilmington, Leland, Carolina Beach, Wrightsville Beach, Southport, Ocean Isle, Topsail, Jacksonville and the beautiful southeastern North Carolina master planned communities of Pelican Reef, Landfall, St. James. That is just a start. With more than 100 years of combined real estate experience in coastal North Carolina, we are certain that KBT Realty Group has an agent that is an expert selling in the neighborhood where you are focused. Our Brokers have significant networks with buyers you want to connect with. We have the expertise to help sell every property, from the quaint coastal cottage or perfect starter home, to luxury properties in exclusive gated communities. And, we ensure that you are selling with a plan for your best move, too, whether you are relocating, downsizing, or looking for a larger property.
At KBT, we have the intimate knowledge that makes selling real estate in Wilmington NC a rewarding, virtually stress-free experience for our clients. We love what we do, and we want you to enjoy every phase of looking for the buyer who matches what your property offers. We pledge to sell your your home, condo, land, or other real estate and fulfill your budget goals.
<!—-><!—->
<!—->
<!—->
<!—->
<!—-><!—->
<!—->
<!—->
<!—->
Are you looking to add upgrades to boost your home's value? You're in the right place! Here, we introduce you to no less than 10 of those!
<!—-><!—->
<!—->
<!—->
<!—->
<!—-><!—->
<!—->
<!—->
<!—->
Cuando alguien se entera de que usted es un agente de bienes raíces, de inmediato surgen preguntas acerca de la venta de propiedades. Como por ejemplo: "¿Es este un buen momento para vender?" "¿Cómo obtengo el mejor precio por mi casa?" ¡Nosotros tenemos las respuestas a […]
<!—-><!—->
<!—->
<!—->
<!—->
<!—-><!—->
<!—->
<!—->
<!—->
KBT Realty Group has collected these resources and compiled the following tips for sellers. We hope the information and best practices make the process of listing and selling your home as stress-free and financially rewarding as possible. Deciding to Sell Your Home What Questions to Ask […]
Let's talk about your goals for selling your property.

Call us today to get started. 910.782.9100
Why Work with KBT Realty Group?
KBT Realty Group is a top-performing KELLER WILLIAMS® team in Wilmington North Carolina and is affiliated with Keller Williams Realty, Inc. – the #1 Real Estate Company in the world.
We are Southeastern Coastal North Carolina Listing Experts with more than 90 years of experience helping local sellers like you. We have buyers ready to purchase their next home, and we negotiate the best deals on our listings. It's our job to know about the latest market conditions, government regulations, and upcoming developments — and we take that seriously, because we work for you.
For the best return on your investment, list your home with the team of Real Estate Agents who pledge to go above and beyond to price and prepare your property competitively, list it effectively, market strategically, and deliver you the results you deserve.
KBT Realty is a multi-lingual Brokerage.
Se habla español.
spanish speaking agent.