KBT Realty Group is Committed to Marketing Your Home
With more than 100 combined years of experience helping sellers in the Wilmington area, Jacksonville, and beach communities from Topsail to Sunset Beach, we are determined to price your property competitively, list it effectively, and deliver real results. KBT has a vast database of buyers ready to purchase. We are committed to negotiating the best deal on every one of our listings because we work for our sellers.
The KBT team has up-to-the-minute knowledge of the latest market conditions, government and lending regulations, and upcoming area developments.
We get your home sold!
KBT Signature Listing Marketing Services
• In-house listing and marketing expertise, real estate photography, and videography
• Measurements and floorplans
• Submission to Zillow, Realtor.com, and hundreds of secondary sites
• Comprehensive document and data uploads to online listing
• Signage and riders
• Coming Soon promotions
• Internal marketing to database of 12,000+ prospective buyers
• Custom social media graphics, features & improvements flyers, and property brochures
• Property videos, virtual showings, and social media "live" tours
• Creative social media promotion, including Facebook, Instagram, YouTube, and LinkedIn
• COVID-19 safe-showing protocols and in-home sanitation stations
Luxury Listing
Marketing Add-ons
• Staging consultation
• Aerial photography and drone videography
• Custom website landing page
• Color booklet-style flyer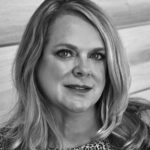 The KBT team, collectively, has decades of experience in the southeastern coastal North Carolina area – that means we know the communities inside and out, and we understand how they are changing, and who is moving where and when. We live here because we love our community – actually, many of us have been here our entire lives. That deep understanding of our local market gives us an advantage that we use very effectively for the benefit of our sellers. We've got a local track record, and we leverage it.
Becky Holt Brown
Broker/Realtor & Co-founder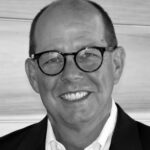 What sets KBT Realty Group apart from other real estate teams and individual agents is our substantial investment in marketing and advertising. We have full-time, in-house staff – including a listing coordinator, professional real estate photographer, and an experienced marketing director – who specialize in getting properties to market, and then making sure that the right buyers see them. We are confident that no other local Realtor can match the marketing strength and personal attention of the KBT team.
Kirk Pugh
Broker/Realtor & Co-founder