Meet Kirk Pugh, co-founder of KBT Realty Group, Broker/Realtor, husband, dad, deep-sea fisherman, tennis player, and lover of great food.
Read full transcription below.
I've been in Wilmington just under 18 years; I've been actively involved in the real estate market for all of those 18 years, eleven of them as a general broker. And, nearly six years as president and co-founder of KBT Realty Group.
I'm really fortunate to have been a member of the Landfall Country Club for the past 16 years, and I share my love of this community and this town with my wife Janine, my three kids ages 21, 19, and 17 – holy cow, I got old – and our two dogs at home here in Landfall, in Wilmington, North Carolina.
We're here along the North Carolina coast, and I spent close to 25 years in the hospitality business prior to embarking on my real estate career. I owned and operated a group of restaurants in my hometown of Louisville, Kentucky. I was fortunate to manage the food and beverage department at the Ocean Reef Club in Key Largo, and run the conference services division at the Cloisters Hotel in Seattle and Georgia. I've gotten the opportunity to live in some really cool spots in my lifetime, gotten very involved in the food and wine market, and met some awesome, awesome people in that industry.
About eleven years ago, I embarked upon what has become a very full real estate career. KBT Realty Group has a mission to create abundant lives. That's not just in our agents. That's for our vendors, our clients, and the people who we work with on a day-to-day basis.
We have a very firm footing in the belief that we work to serve both our team, our clients, and our community. As part of our day-to-day mission, we actively reach out into our community and serve our community in a variety of different ways, whether it's building a Habitat for Humanity house, helping at food shelters, or donating to worthy causes, or giving back to our clients – people who have already transacted business with us. We invite them into our lives on a pretty regular basis and thank them for their past business, their continued support, and their referrals.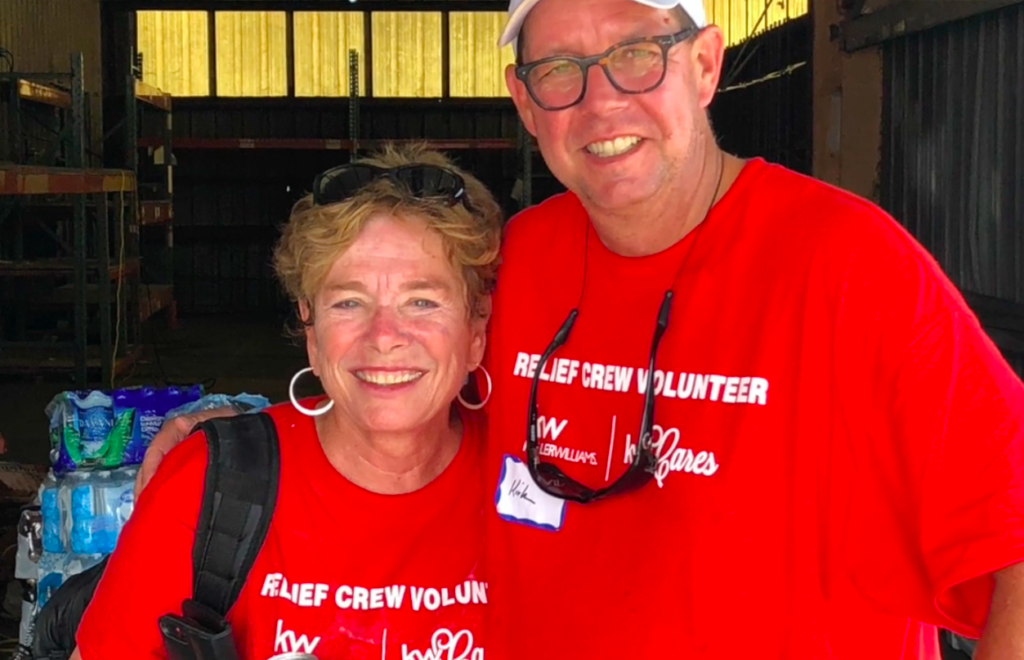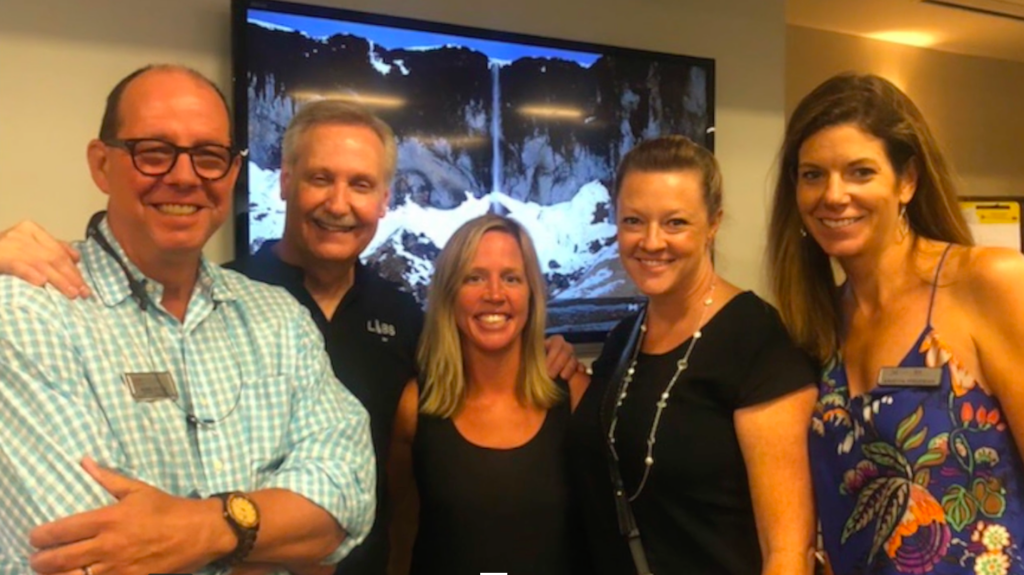 KBT Realty Group is a part of Keller Williams Realty International, in Austin, Texas. We chose to affiliate with the company because of the values and the culture of the Keller Williams company. It is the only privately-held, large brokerage left in the world. Their mission is "God, family, business." And all of us, particularly when we operate at the level we do, are striving to balance work life, family, and our personal belief system.
The fit between KBT Realty Group and Keller Williams is great. Our mission to serve both our clients and our community is well-aligned. We take a great deal of comfort knowing that our corporate offices, and all of our brokerages across the world, are all aligned with the same mission, the same vision, and the same values.
On a day-to-day basis, KBT serves a variety of clients: first time homebuyers, to the very affluent. We like to think that we give the same service to every client of ours whether they are a young couple just starting out in their first home, or they are an affluent retiree coming to invest in their second home or their retirement home.
Everybody gets the same level of service from us, and we take a great deal of pride in providing a very high level of service, from the very first consultation until the day the key turns in the lock. In our situation, well after the sale; we continue to stay in touch with our clients, we continue to communicate with them, in many cases, years after the sale.
I think that leads in great part to our continued success, particularly when our clients come back to us, over and over and over again. They refer their friends, their family, and in some cases themselves on their next adventure.
Keller Williams teaches us – or coaches us – that the purpose of our hard work is to fund a life worth living. In my case, that happens to be great food, great wine, and some of my passions in life.
There was a stint for a couple of years down in Key Largo where I spent a year or two on the back of a fishing boat as a mate for the experience and for the action. So, off-shore fishing is a passion of mine. I've sort of evolved past a lot of the in-shore stuff, and right now I specifically only target blue marlin. My goal at some point in my life is to fish the Barcardi Series in the Bahamas and God-willing, we will get there some day.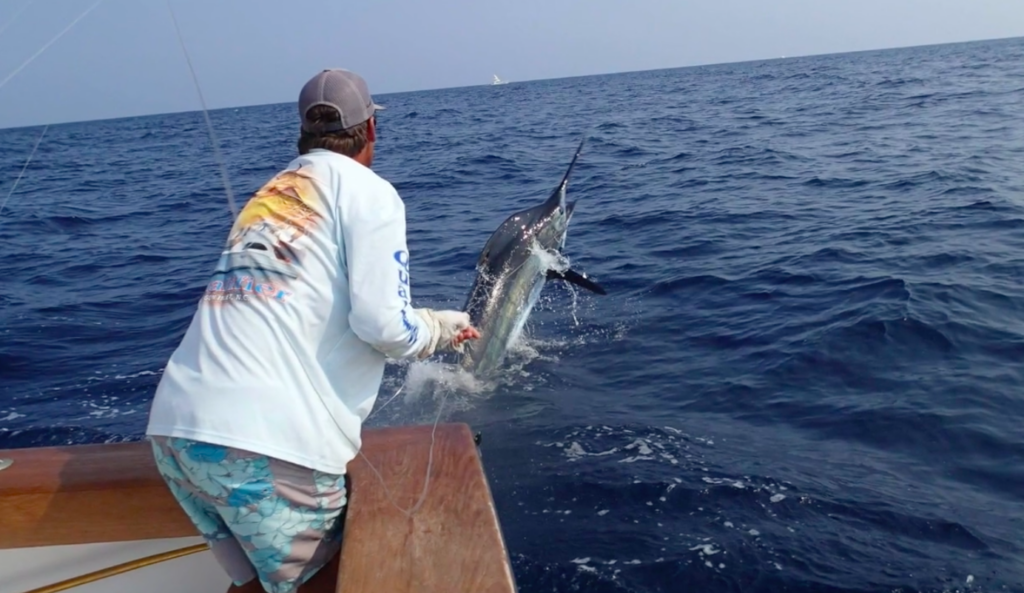 I've also been an avid tennis player for all of my life, basically since I was a pre-teen. I'm active today in USTA tennis, at a pretty high level, but of course, I could always be better. We play USTA tennis every year – recreational tennis – right here. And, of late, I have picked up a pickleball racket of all things. People tell me I'm not old enough to play pickleball, but it's a great sport, it's a great workout, and it's very, very social, which is fun for us. We get great groups of people together and play pickleball a few times a week, in addition to our weekly tennis games.
So, between kids, dogs, boating, fishing, dining, sipping some wine on occasion, and getting out on the courts, we lead a pretty full life here in southeastern North Carolina.
The weather is perfect. We get four seasons, but fortunately for us the shortest season of the four is winter. We're minutes from the beach. We are hours from pretty rigorous skiing. We can be from the beach to the ski slopes in about five hours.
Our town has enough culture to appeal to an art lover. In the last few years, the Wilson Performing Arts Center downtown has opened with first-run Broadway shows, top-line comedians, and a variety of things to keep everybody entertained.
The sports scene varies. You've got surfing, paddle-boarding, fishing, and biking. Wilmington has become somewhat of a triathlon mecca. Lots of big races happen here.
So there's a little bit of everything for everyone here, without the traffic and without the 97 people-per-cubic yard that some of the big cities across the country have.
Come see us. We'd love to have you. We'd love to serve you.
---