Kirk Pugh and Becky Brown: considerations when listing land
In a PUD sellers must consider the rising cost to build
Kirk lays out several scenarios when explaining the strategy for determining the listing price of land in a planned unit development, or "PUD." When he talks with sellers, he explains, he will start with an explanation that sets parameters, for example, the seller has a half acre lot in a community that supports homes with price-points up to $500,000 and the average size home in the community is 2800 sq feet.
"In today's market," says Kirk, "the average cost to build semi-custom construction for this example is $150/psf. At 2800 square feet, the cost to build will be approximately $420,000 for the house only. To remain "in the market" a buyer could only reasonably afford to pay $80,000 for the lot without pricing themselves out of the neighborhood."
Using the above example as a starting point, Kirk Pugh points out that as the average price of the home goes up, the value of the land rises as well because a buyer would still be within reach of the market in the event they needed to sell.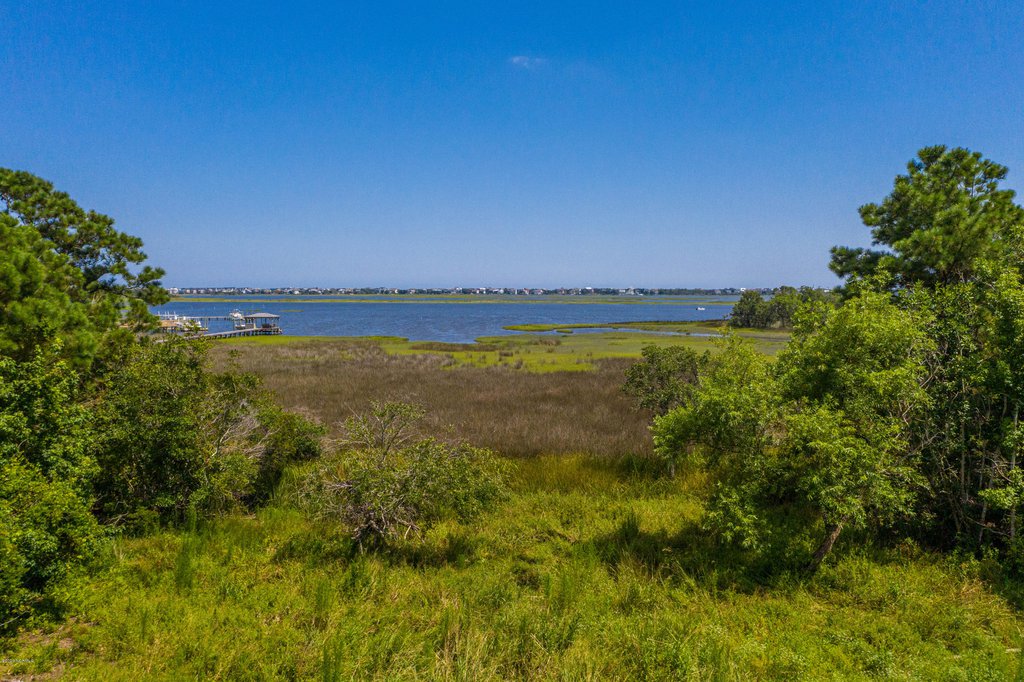 Undeveloped wooded land or farmland
When selling undeveloped wooded land or farmland, advises Kirk, a major consideration for the seller to discuss with the listing agent is the usable land. Sellers must review current zoning and/or the likelihood of successful rezoning for the property.
"Usable land must be determined in the southeastern coastal North Carolina area by a survey and wetlands delineation," says Kirk Pugh. "A user planning to continue current use can certainly determine value by supporting comparable sales. However, a buyer looking to develop must consider a number of factors to determine value."
The factors that Kirk advises sellers of undeveloped land to consider are:
Usable land
Zoning (allowable lot density)
Availability of water/sewer
Cost of development
Cost to build
Market stats for homes being sold in the area
Holding costs
"All these things factor into how much a developer can reasonably pay for land and not exceed the price for finished product in a given area," notes Kirk.
Selling land is less interactive experience for the seller
Listing land is a very different experience for the seller than listing a home for sale.
"There isn't the same level of interaction between prospective buyers, buyers' agents, and your own listing agent," says Becky Brown, Broker/Realtor. "Buyers do not need to make an appointment to see land; they can drive by and – usually – walk the property at any time, with or without an accompanying agent."
It is also different type of challenge for a listing agent to market land for sale than to market a house for sale. The agent doesn't have to arrange showing times and coordinate schedules with sellers, doesn't need to hold "open houses," and rarely knows that there is interest until there is a call from a prospective buyer. Land must be marketed using both traditional print sources, and digital outlets, like specialized websites. For example, golf course home sites or marina access property would be advertised on websites or in publications that target prospective buyers with those interests.
Some properties are perfect for even more creative marketing, especially if there are unique features, an unusual location, or exceptional opportunity for development.
"I've marketed premier land listings by setting up a party tent and hosting a barbeque or cocktail party to showcase a spectacular view on a very special lot," Becky says.
Becky advises sellers of land to be especially patient. "When I list a house, I usually can not report numbers to the seller," she says. "I can't tell them that we have had 28 showings in the last 2 two weeks."
There isn't that same level of interaction when selling land, she notes.
"When you list land for sale," Becky says, "one day you get a call, and you've got your buyer ready to go on the other end. It's always a nice surprise."
Both Kirk and Becky emphasize the same priority for sellers: the power of industry connections. A Realtor with a successful track record of selling land has come to the table with a rich network of investors, developers, and builders, notes Kirk.