COVID-19 restrictions and health precautions are addressed by the KBT Realty Group Safety and Showing Protocols for all KBT listings. Each KBT listing will have a notice posted at the entrance to encourage showing agents and guests follow suggested sanitation measures. These health safety measures endeavor to ensure both comfort and reassurance for all parties.
KBT Realty Group is recommending that all parties observe the following simple health safety guidelines:
Live showings should be limited to buyers who are already pre-qualified and/or pre-approved for a loan and have previously viewed the online virtual tours prior to requesting an in-person showing.
Face coverings, preferably CDC-compliant masks, are requested for all people attending the showing.
Gloves are encouraged.
Sanitize hands upon entry and prior to exiting the home.
Maintain proper social distance between individuals participating in the home tour. To assist with this, overlapping appointments are not permitted at this time. If a party arrives for an appointment and another group is in the home, that party must wait outside until they are ready to exit.
Limit touching all internal surfaces. Agents should be the only person to open doors, cupboards, and window treatments. If doors, drawers, and other surfaces have been opened by the seller, they should remain that way unless the seller has given other instructions to the showing agent.
Wipe all surfaces you have had contact with prior to exiting the home. This includes door handles of the entrance and the lockbox.
No one should enter a home if they are experiencing any COVID-19 symptoms, has tested positive, or has been around anyone who has tested positive for the novel coronavirus.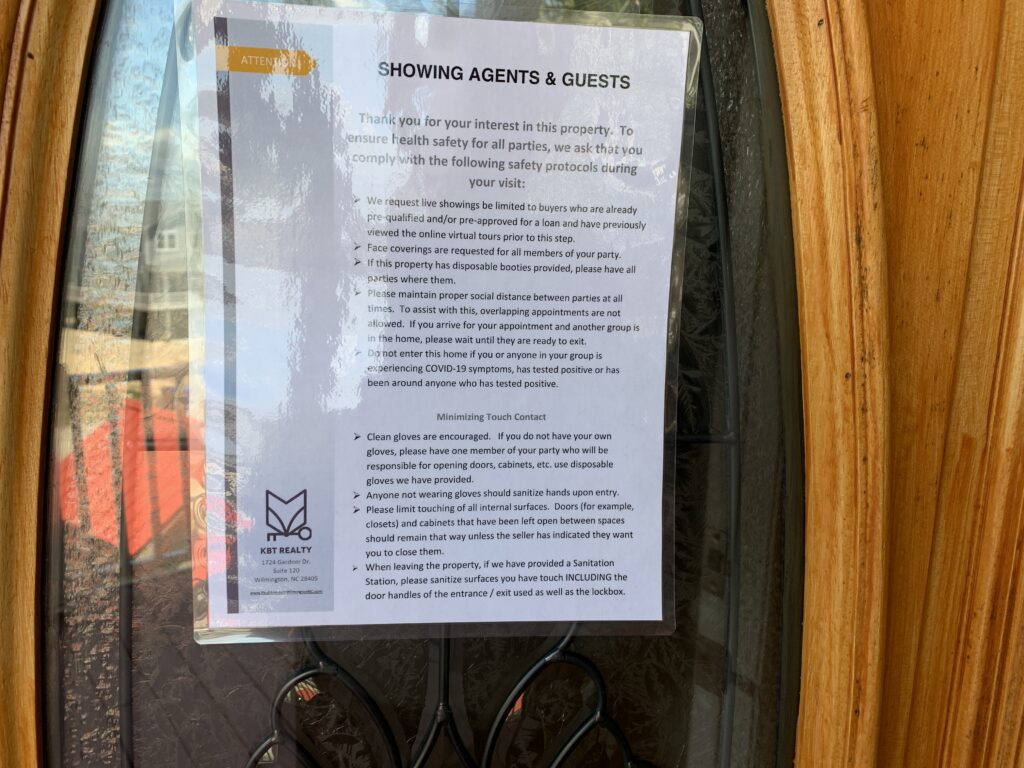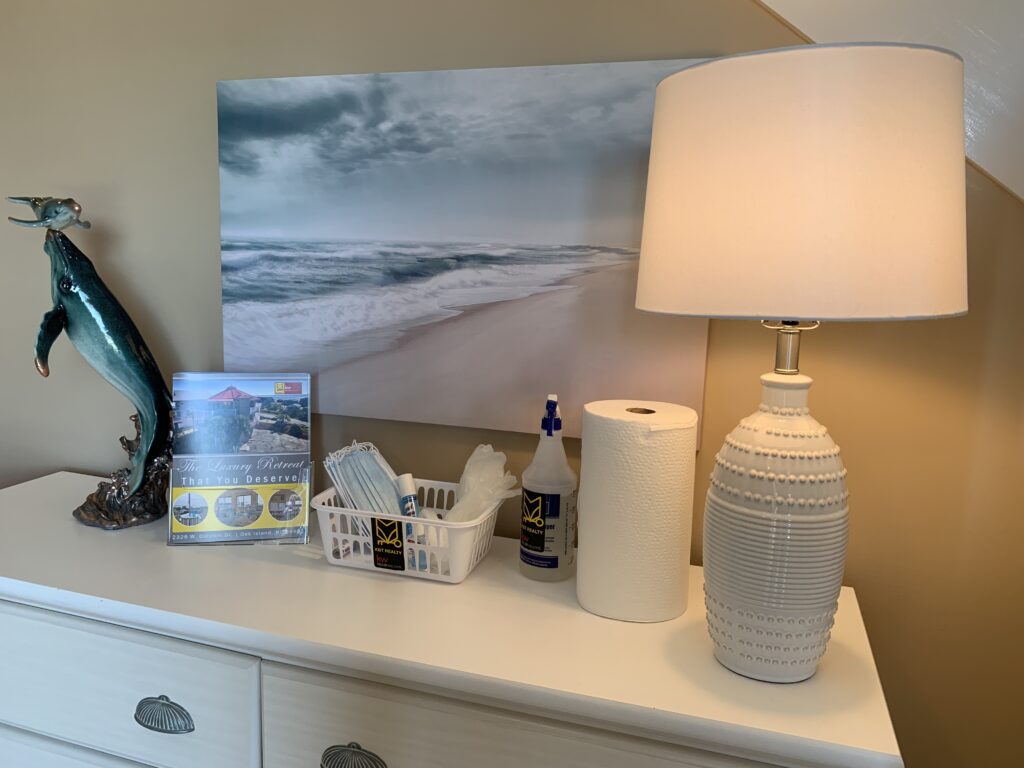 KBT Realty Group is providing a "sanitation station" at the entrance to each home. In addition to posting a laminated sign with the recommended protocols on the front door, a Health First Station is set up inside the front door. This includes disposable face masks, hand sanitizer and wipes, disposable gloves, paper towel, and Clorox cleaning solution. A small wastebasket is provided so used items can be disposed of safely.
There are two Safety and Showing Protocols documents that have been provided by KBT Realty, one for buyers, and the other specifically for sellers. These outline safety protocols that limit touch contact of surfaces within KBT listed properties to minimize the risk of spreading COVID-19.
Find the protocols outlined here:
SELLER Safety and Showing Protocols
BUYER Safety and Showing Protocols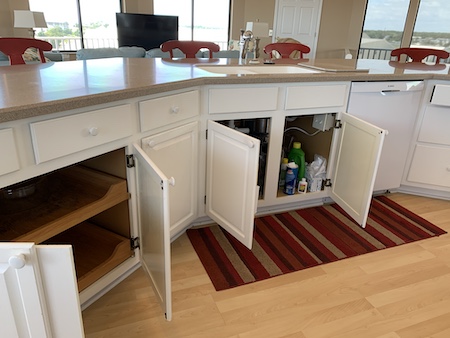 KBT agents urge both sellers and buyers to stay up-to-date and continue to follow NAR, NCAR, and NCREC guidelines for showing properties while COVID-19 pandemic restrictions are in place.