How do you spell "team?"
Everyone knows the positive characteristics of a team.
Team members pitch in for each other, share a team attitude, encourage and build each other up. In a real estate office, team members help cross-market properties, and they create a collective expertise in a region that may be too large for a single agent to cover effectively.
A real estate group brings all these components together: agents, administrative staff, sales and marketing experts, automated systems, and, of course, clients. A real estate team provides a vast array of services to sellers, with attention to details and time efficiencies.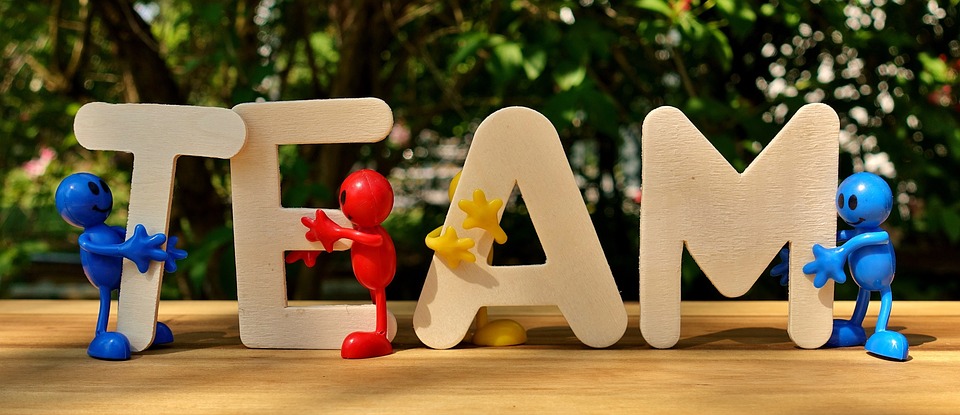 At its best, a well-established team is the best resource for a seller, bringing high-quality, well-coordinated services to the table, and adding measurable value to every transaction. Sellers should look for a team that aligns its collective resources to work towards the common goal of selling their home.
How Sellers Win with a Real Estate Team
First, the entire team of agents are working to generate leads seven days a week; this produces more potential buyers than a single agent could ever manage, and that means more prospective buyers for your home.
If any agent isn't available, there is backup. Other team members can assist with showings, hosting open houses, and promoting listings. Teams can hold multiple concurrent open houses, which grows exposure to many prospective buyers.
A team often has two, three, or more experience Broker/Realtors working on listings. That multiplies the number professionals working on a seller's behalf.
There are more resources through a team for advertising, marketing, and word-of-mouth promotion.
More agents means more power of brainstorming strategies to sell your property. Multiple experienced agents and a variety of specialized skills – marketing, finances, resource sharing – puts more people on the project.
Social media marketing is multiplied by multiple agent accounts, which incrementally increase reach by sharing, and re-sharing of listings.
Realtors have been compared to prosecuting attorneys vs defense lawyers. Buyers agents and sellers agents often have unique skillsets and qualities. When you work with a team, you get both, and that puts a wider variety of skills at your fingertips.
Complicated and multi-tiered transactions are easily handled by a team because of the depth of expertise and availability. For sellers who are also buying, this is a added advantage over working with a single agent.
Don't neglect the value of administrative staff, project coordinators, and sales and marketing professionals. A team has depth in specialized personnel so that sellers don't feel neglected. A team can literally handle multiple phone calls, be in multiple locations, and juggle multiple transactions.
Well-established teams have the resources to invest in sophisticated – and often expensive – lead generation software and programs, pay for memberships in a multitude of organizations, purchase print advertising, invest in continuing agent education, and other resources that benefit sellers. A team that functions as a business also offers sellers the comforts and convenience of conducting a home sale from a professionally equipped office. Conference rooms, reception services, photocopiers and other benefits of an office make it easier to get the business of selling your home done.
Team or lone agent?
It's a personal decision, but whether your "team" of choice is a partnership of you and a single agent, or you and the resources of a powerhouse real estate team, you will find that multiple talents on the task get your home sold.
About KBT Realty Group
KBT Realty Group is an independently owned and operated division of Keller Williams Realty. With more than 20 Realtor/Brokers and a team of real estate transaction support professionals, all working toward satisfying the home buying and selling objectives of clients, KBT Realty Group (http://www.findhomesinwilmingtonnc.com) has more than 100 years of combined experience in the Cape Fear and southeastern North Carolina coastal area. KBT Realty Group was founded in 2013 by partners Kirkland E. Pugh and Becky Brown.